The Doctors
Dr. David Leaf, D.C.
Doctor of Chiropractic

Dr. Leaf graduated a top of his class from the Texas Chiropractic College. After graduation, he started practice in Falmouth and later opened offices in Orleans, Martha's Vineyard and in Plymouth.

He began post graduate courses immediately after entering practice and became a Diplomate in Applied Kinesiology.

He has taught courses in Australia, Italy, Switzerland, France, Germany, Russia, Norway, Canada and of course the United States.

He has worked with professional athletic teams including the New England Patriots and A C Milan of the Italian soccer league. Over the years, he has treated over 25 Olympic medalists.

He brings his experience treating these athletes to his patients. He believes that each person has to become actively involved in their health care.

You will become actively involved in your health through specific exercises for your problem, lifestyle changes and nutritional or diet suggestions.


Dr. Stephen Tag D.C.
Doctor of Chiropractic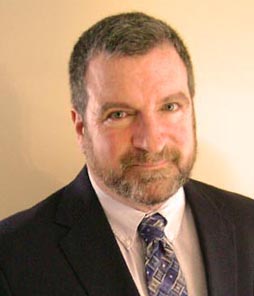 Dr. Stephen Tag graduated from New York Chiropractic College in 1989. He had a chiropractic practice on Nantucket Island from 1990 till 2007, when he moved and opened a practice on Cape Cod. He has been studying Applied Kinesiology with Dr. Leaf and many other great Applied Kinesiology teachers since 1994.

An avid lifelong rock and ice climber, hiker, surfer, cyclist, and skier, Dr. Tag has treated many hard core athletes, as well as lots of weekend warriors and couch potatoes. Inactivity is very stressful and leads to premature aging, and as Sir Isaac Newton said; "A Body In Motion Tends to Stay in Motion; a Body at Rest Tends to Stay at Rest".

Dr. Tag is honored to have the opportunity to work several days a week in Plymouth with Dr. Leaf, and is looking forward to helping take care of the many patients who come from near and far to experience this unique and incredibly effective approach to solving health problems and maximizing the potential we all have to keep living healthy, happy, and active lives.
---
Professional Applied Kinesiology
In general, the professional applied kinesiologist finds a muscle that tests weak and then attempts to determine why that muscle is not functioning properly. The practitioner will then evaluate and apply the therapy that will best eliminate the muscle weakness and help the patient.


Therapies utilized can include specific joint manipulation or mobilization, various myofascial therapies, cranial techniques, meridian therapy, clinical nutrition, dietary management and various reflex procedures.


In some cases, the examiner may test for environmental or food sensitivities by using a previously strong muscle to find what weakens it. Here is where there is a great difference between properly trained professionals and others using muscle testing for these purposes.
The substance being tested must be tasted or smelled for your nervous system to react. There has not been a double blind study showing that you can hold, look at or concept a substance and have a reproducible test.

Professional applied kinesiology uses the - triad of health - chemical, mental and structural factors - to describe the proper balance of the major health categories.


The triad is represented by an equilateral triangle with structural health as its base, and the upright sides representing chemical and mental health. When a person experiences poor health, it is due to an imbalance in one or more of these three factors.


The triad of health is interactive and all sides must be evaluated for the underlying cause of a problem. A health problem on one side of the triad can affect the other sides. For example, a chemical imbalance may cause mental symptoms. Applied kinesiology enables the practitioner to evaluate the triad's balance and direct therapy toward the imbalanced side or sides.
The International College of Applied Kinesiology has had certified courses in this taught by doctors who have attained the status of diplomate. The College maintains high standards of education to ensure that those who have completed the course of study are fully qualified to use the techniques involved.